Children and Young People
Bullying and Cyberbullying
Worried for yourself or a friend? Call the MASH team on 0161 770 7777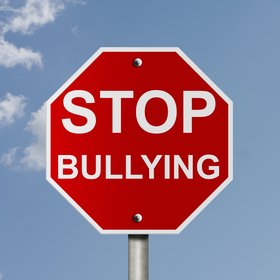 Bullying can happen anywhere – at school, at home or online. It's usually repeated over a long period of time and can hurt you both physically and emotionally. Bullying can happen at any time and to any child, if you or a friend are being bullied it is important to do something now! Visit Bullying UK or any of the links at the bottom of the page. If you wan tto talk to somebody about anything on this page try KOOTH but if you are in danger phone the police on 999.
Bullying is a frightening experience, and make you feel isolated and can damage your self-confidence. Ongoing bullying can have a serious, long-term impact on a young person's wellbeing, and can lead to depression and even suicidal thoughts and actions. Tell someone now!
Bullying can be physical, verbal and emotional and includes:-
Persistently calling hateful or hurtful names, teasing, insulting and using verbal threats.
Making things up to get children into trouble; taking or hiding your belongings or money
Hitting, pinching, biting, kicking, pushing and shoving.
Spreading rumours, for example, on social networking sites like 'Facebook' (Cyberbullying)
Threatening, tormenting or intimidating
Making silent or abusive phone calls
Social exclusion
Dealing with Bullying
Walk away or stay in a group. You're less likely to be bullied when there are other people around. Bullies don't like witnesses.
Tell someone you trust like a parent, teacher or friend. You will feel better and you can think of ways to beat the bully together.
Practice at home saying "no" or "leave me alone".
Write a note to someone if you find it hard to say how you are feeling.
Keep a diary of what kind of bullying is happening and when it is happening. This can be used as 'evidence' when you tell someone.
Bullying can happen anywhere, cyberbullying is bullying online. Because you spend a lot of time online you may face risks such as cyberbullying or being exposed to inappropriate content. See more information about online safety on the Keeping Safe Online page on this website; see the cyberbullying information at Internet Matters or visit CEOP's Think You Know , who have very age specific help for you.
Don't ignore bullying, it won't go away. If you are being bullied, it can be making your life really miserable and you need to talk to someone about what is happening There is lots of information, help and support available below with numbers to call and talk to someone about what's happening to you or a friend.
Worried about yourself or a friend - Call the MASH team 0161 770 7777